.. or so they will have you believe. You know they? They-y? Like all other people who don't know you.
So lots has been written about the Indian girl who has crossed the golden matrimonial age of 25, but nowhere did my experienced seniors enlighten me on this additional phenomenon that surrounds her. But we will get to that in a bit.
The thing about moving about in traditional Indian garb (for me read Kurta, chudi, dupatta for the most part) is that it automatically offers an air of respectability to you with the vendors, their heads are bent reverently and no cheap cracks are forthcoming. So for the four years that I have pulled up outside my neighbourhood fruit vendor's stall, I have been greeted by the rather respectable "Bhabhi." For the first couple of years the instant response in my head was "Kiski bhabhi re?". Then as summers approached and I rolled in with big Gucci (like) sunglasses on my nose, I started to embrace it totally. Of course I was the Bhabhi. Bhabhi in my neighbourhood was good. I could do much worse than a modern Seth with a a gazillion businesses and Audis in the garage (that doesn't explain why his wife roams around in a modest Ford), but nevertheless, the pretense wasn't too bad. I never had to get out of my car, and I got duped on the prices because that was okay, because well I am 'Bhabhi' and I am loaded. The day I roll in with my niece (read my daughter), she gets special attention, and a free strawberry to carry back with her. "Your daughter is so sweet bhabhi,". "Of course," I respond. "I made her myself," only that her actual parents don't know about it.
The Bhabhi is something you just learn to embrace as the years move on, but hey I just can't wrap my head around the fact that random people now automatically assume that my mom is my mom-in-law and it doesn't even cross their mind that she could be my friendly mother. And when I do enlighten to the fact I am offered a silent big fat "O". And I react with a sweet smile that silently says "Yes, I understand your horror that I am a recently released murder convict."
I have read many posts about the signs you are approaching thirty and even about the experience of being single on the social networks, but here's what they don't tell you - it gets better after it gets worse. You know initially you are one of the cool ones, then your life becomes not so cool, cos friends get married and now they are no longer your friends but one part of the 'hot couple' that does cool things. They start hanging out with other hot couples and they are seen doing awesome stuff like sailing the Bahamas to bungee jumping in Aussie land.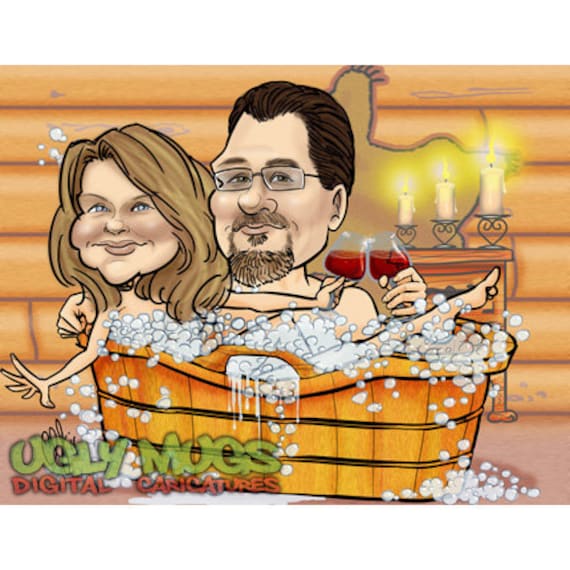 And for you, going out at the spur of the moment is not so easy anymore, cos well with couples it has to be 'plannnned'. Many male friends of mine, I have noticed, consider their newly acquired wives as PAs. They answer the phone, they approve appointments, and co-ordinate the meetings. "So how about a movie this saturday?" you ask, and PA answers "I'll have to check with Mr. President and let you know,". The same goes for female friends. "So how about a movie this saturday?" you ask, and friend answers "I'll have to check with Mr. Hubby and let you know,". And when you do meet up, you are subjected to a patronising "Better get married too you know, or you will end up...", their pained expressions say it all. You are riled at first, and then as more couples start forming, let the comments bounce off your back.
What happens next though is a nightmare. You mention this to some other single friends of yours, or worse yet, say something about it on Facebook. Stupid idiot that you are. Cos the next thing you know, the divorced ones who are all anti-men (not all, just some of them), and some still single ones who are still all anti-men, start claiming you as one of their own. "Who needs men and the pain, we are better off without them sistah!" hurtles out one cry, and the other goes "FEMINISM. Men are the enemy. Stay single. Stay free.". The cults try to lasso you, they try to pull you down deep into their crowd for initiation rites and your heart pounds in fear.
Run, Runnn!! Runnnn!!! And so you run, fearing for your very life. When you finally catch a breath huffing and puffing you wheeze "I love men man. I LOVE men. Call me an 'aunty' man, but not 'anti-men'. I love men."
So life goes on, in real life, as it does on Facebook, and you start to notice something new. The honeymoon is over for the hot & cool couples. Sizzling couple-lounging-in-the-pool photos are replaced by cute gurgling babies. Posts now start talking about parenthood and the first steps, and first words. The Mr. President no longer has his PA. He calls you - himself. "Hey, how about catching up this weekend ?". You say "Sure, I'll get in touch on Friday.". Order has been restored. You smile. The barometer on your posts has been touching the hot and cool extremes too. The same people who were worried about your singledom now gush "Ohhhh, I am so jealous, your life is so freeee....". You are riled in the beginning but then later start to embrace it as well, reinforcing the greenness of the grass on the other side.
Friday comes. You easy-breezy SMS your friend and pat comes the reply. "I'll check with Madam President and let you know."